bio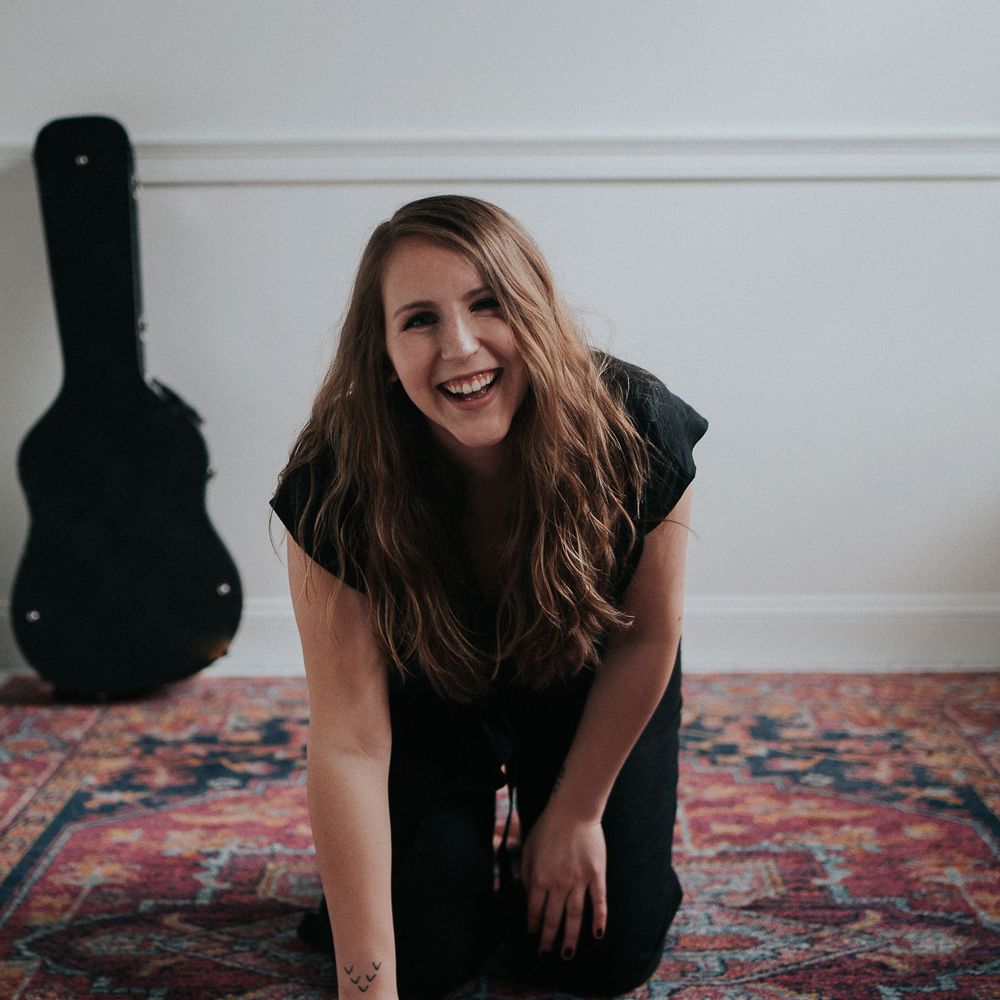 Abrielle Scharff is a young twenty-something who would love to stop hearing women being placed in a fake genre known as "female singer-songwriter." Unless we're going to start calling John Mayer a "male singer-songwriter." Then, it's okay.
The charming powerhouse grew up in Portsmouth, New Hampshire. While her friends were listening to Disney lullabies from their carseats, she was cutting her teeth on The Beatles and Buddy Holly. Music is the lifeblood of many in her family. Every year around Christmastime, she'd hear her great-grandmother, Carol Richards singing "Silver Bells" with Bing Crosby in Macy's. The Scharff Brothers, Abrielle's father and uncle, also made music inevitably infectious. Her uncle taught her three chords on the guitar and she wrote her first song that day. Once she made a name for herself on the seacoast, Abrielle paved her way onto bigger stomping grounds- and baby steps are not in her vocabulary.
Abrielle has since played venues such as 3S Artspace (Portsmouth), Hard Rock Cafe (Boston), Pianos, The West End Lounge, Rockwood Music Hall, and Mercury Lounge (New York City). Abrielle has opened for bigger artists including Julie Byrne and Victoria Canal. She's studied with major names like former VP of creative at Warner Chappell, Judy Stakee. She placed in the top ten of the Brandi Carlile Cover Stories competition and was runner-up in the Coffee Music Project competition, which led her to perform at major events such as the New York and London Coffee Festival. 
Her smooth vocal timbre is that of Norah Jones, her genuine lyrics alike to Brandi Carlile, and her stage presence comparable to Stevie Nicks. Her sound will remind you of Phoebe Bridgers, Kacey Musgraves, and Fleetwood Mac all at once.
In the last few years, Abrielle has released a handful of singles along with her debut full length studio album. Her song, "New York Makes Me Cry," was referred to by Popdust as a "sensitive treatment of well crafted songwriting." Abrielle is already in the process of recording her next project, which has an expected 2021 release. Not unlike the rest of her music, this collection of songs is a culmination of the maturing relationship between herself and the world around her. Abrielle's content is synonymous with honesty; some songs written with her head but in many, her heart narrates. Each track makes even her most personal stories relatable.